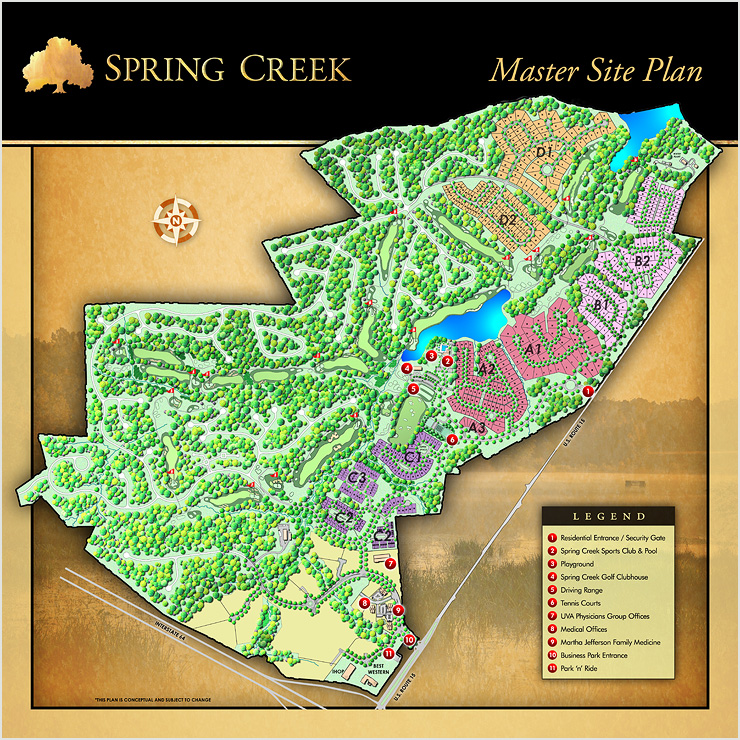 Custom Master Site Plan Colorization
Charlottesville, VA
This master-planned community outside Charlottesville was in need of a detailed illustration and colorization of their site plan for use in a sales office display. One of our specialties is creating highly detailed site plans based upon the original working engineering drawings.
To date, redGiant Creative has created over 1,500 colorized site plan drawings for dozens of homebuilders and land developers across the country.
❰❰ BACK TO ILLUSTRATION
NEXT PROJECT ❱❱