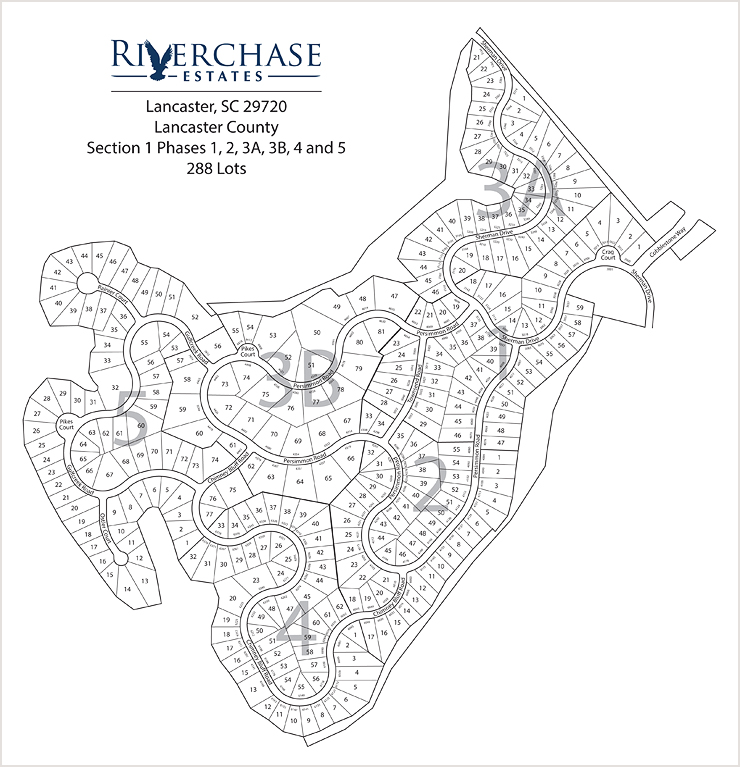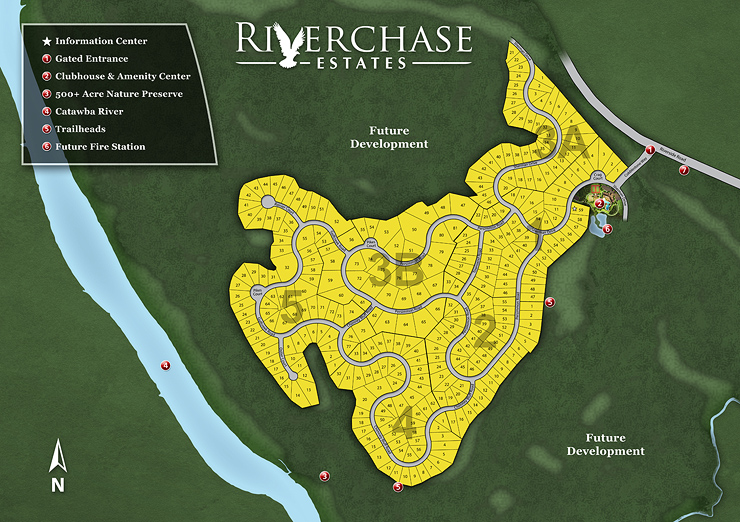 Master Site Plan Illustration
Catawba, NC
Over the past 17 years redGiant Creative has illustrated over 1,500 different site plan drawings based upon input we receive from home builders and land developers. This is one of the single most requested services that we offer. Riverchase Estates, an acreage community in North Carolina, has grown and expanded over the years and we have continually added onto the community as new sections are developed. The final product was used in sales center displays, handouts and the website in support of their land sales team.
Are you a land developer or homebuilder in need of turning your blueline engineering drawings into well organized, visually pleasing black and white line drawings? Contact us to learn more about what we can offer you.
❰❰ BACK TO ILLUSTRATION
NEXT PROJECT ❱❱