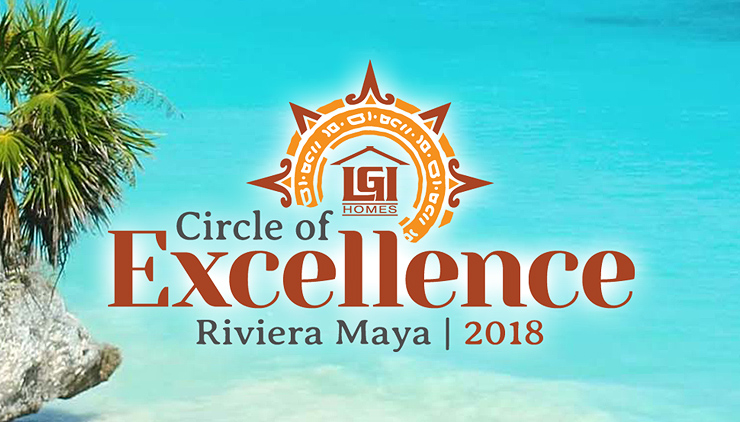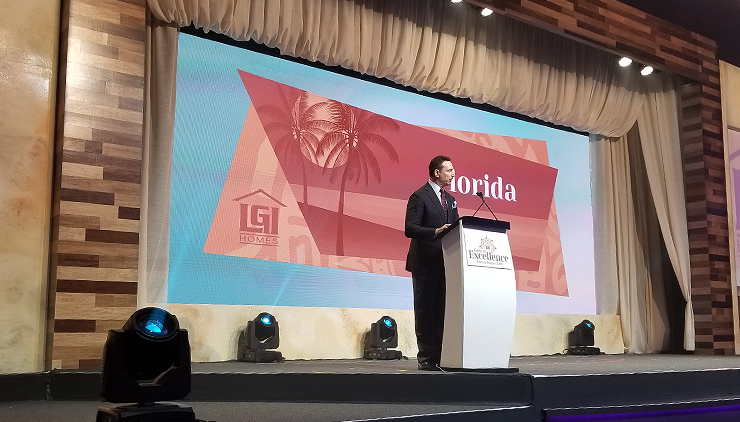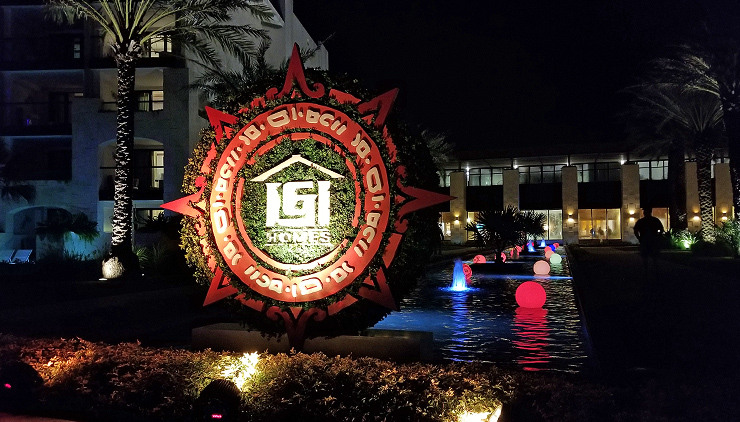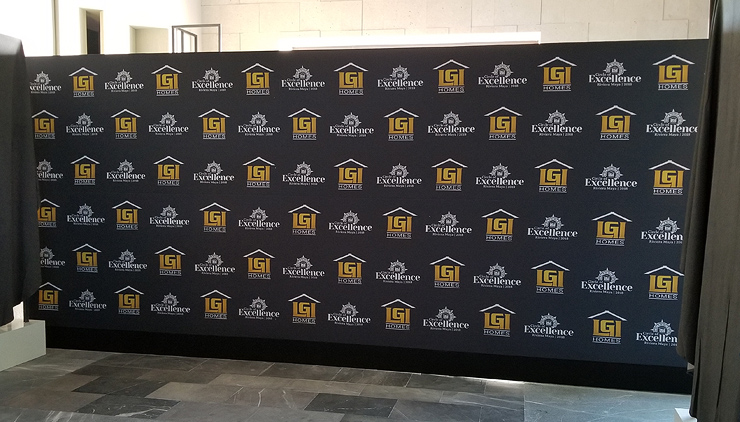 LGI Homes Annual Awards Show
Riviera Maya, Mexico • 2018
For this year's "Circle of Excellence" awards show LGI Homes booked the entire UNICO 20°N 87°W Resort in Riviera Maya, Mexico. Having the entire property to ourselves meant we were able to get really creative with branding, signage and even a giant outdoor sculpture of the Circle of Excellence logo. The stage setup this year consisted of three enormous HD screens with the larger screen in the center for primary content and two smaller outboard screens for secondary content.
There wasn't a single visual element of this Mayan-themed event that we weren't involved in designing—from the award show motion graphics to floor decals to elevator door appliques. We even branded the glowing LED orbs that were floating in the main fountain area of the hotel. From an overall theme standpoint, this was one of our favorite award shows so far.
❰❰ BACK TO MOTION GRAPHICS
NEXT PROJECT ❱❱