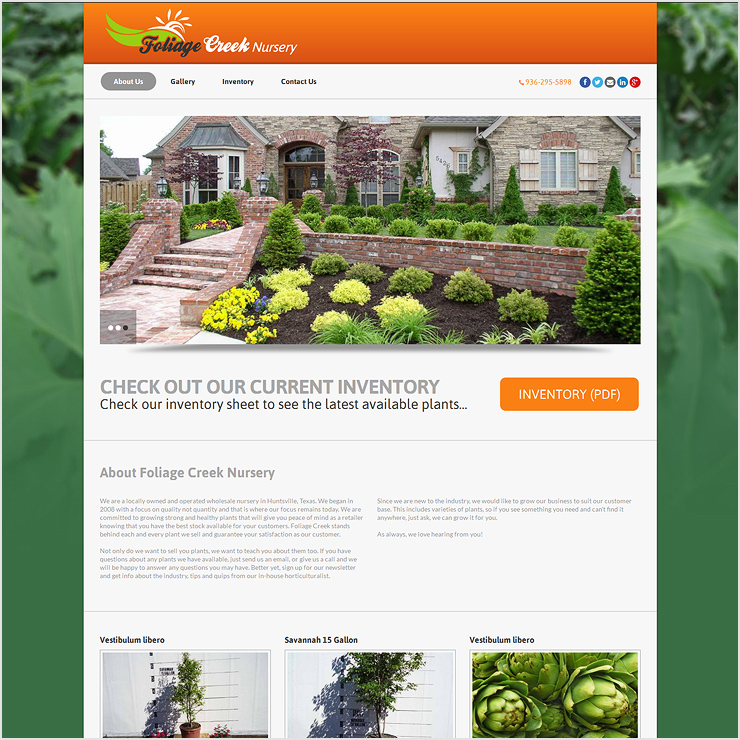 Foliage Creek Nursery Website Design
Huntsville, TX
When you think of high-end landscaping in Huntsville, Texas you'll think of Foliage Creek Nursery. We helped them escape from an outdated website and helped built their brand and recognition in their local market.
This website employs a customized Wordpress backend so they can update their plant inventory as needed.
❰❰ BACK TO INTERACTIVE
NEXT PROJECT ❱❱