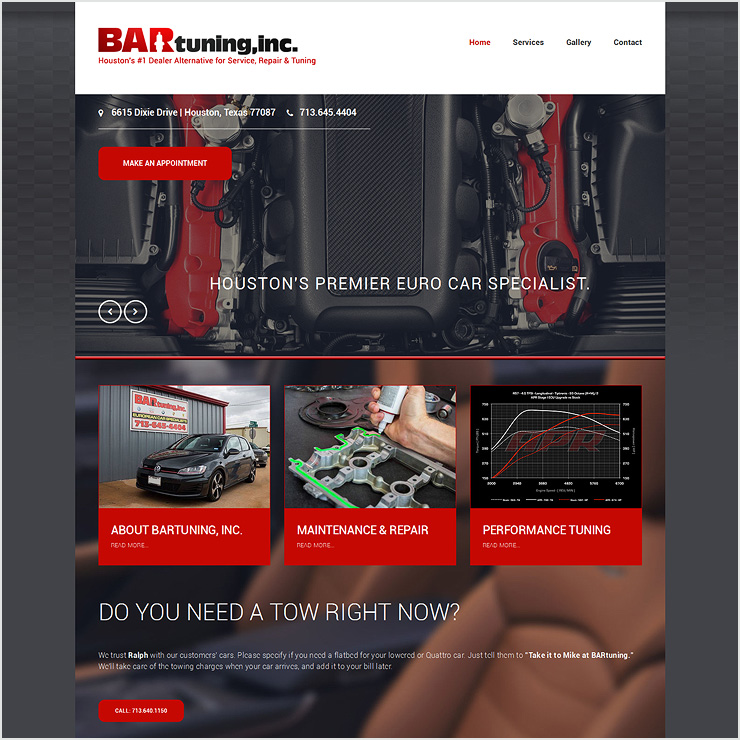 BARtuning, Inc. Website Design
Houston, TX
We admit it—everyone at redGiant Creative is a total gear head! Mike Staley, the owner of BARtuning, Inc. and a good friend of ours, was ready to bring his terribly outdated website up to speed (pun) and we knew exactly what had to happen.
Mike wanted a simple parallax one page scrolling website that had as much useful information on the first page as possible. When you're broken down on the side of the highway in your Porsche at 2 am, it's nice to be able to call for a tow right from your mechanic's website.
❰❰ BACK TO INTERACTIVE
NEXT PROJECT ❱❱